assalammualaikum..
actually nani td tbce sumthink kat stat fb kwn nani
it all about kueh talam
hehehe..xdk lah..die ckp psal talam dua muka
tibe2 dtg idea nk ckp psal ni
actually nani xdk kne mngena pun nan stat tu.
sje ambk isi stat tu as my new entry
pe pendapat korg ttg org talam dua muka?
oke..di sebab kan nih blog nani..
bia nani kemukakan pendapat nani ea..
korg ade blog?so korg bg la pndapat kat blog korg..
ke rjin nk komen kat bwh ni?
blh blake r mne2 pun
ikut pndai ok..
pd pendapat nani manusia xdk yg talam dua muka..
ke tu panggilan utk mereka yg meluah kan perasaan kpd org lain
knp nk gune bahase kasar? talam dua muka? mengumpat?
awkk..positif sikit..klu awk sedih dgn somebody especially kwn korg
sedih dgn perangai or anything lah
korg rse korg ptut share x kesedihan tu nan someone else?
heyyy..opkos nani rse smua org pun mcm tu..
so kat sini kite blh pgl 'fitrah manusia'
x perlu nk pgl talam dua muka..
mybe ade someone around us yg x puas hati dgn kite..
die nk share perasaan ni nan kwn lain supaya pe yg die tggung skunk x berat sgt
ke korg x puas hati pendam je..diam je..? serius x bg tau spe2? even sorg pun?
even ckp kat kwn baik pun? ok...jgn nk tipu..nani skit pun x cye..
coz nani x penah lg jmpe org yg x puas ati nan nani and die diam je
paling habes pun die luahkan kat bf die..
well..bkn nani xtau..tau je..tp ape kite nk ambk kesah sgt..
de sbb knp die ckp psal kite tu..
setiap bnde yg blaku ade sbb
begitu jgk dgn babi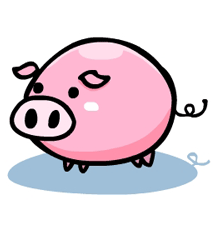 ade sbb knp Allah cipta babi sedang kan kite as umat islam xleh mkn even sentuh pun
smua bnde ade hikmah..cuma kite je xtau ape hikmah di sebalik penciptaan babi tu
korg mrh ke when someone talk about you? even die tu kwan kite?
sejujurnye nani ckp.. nani x penah kesah pun org nk ckp ape ttg nani
dpn nani or blakang nani.. mmg akan ade yg x puas hati dgn kite.
nme pun mnusia xdk yg smpurna..sometime pe yg dieorg ckp tu..
ade btol nye..but ade jgk yg x btol..lebih2..
heyy..just let them okaiii..
just dont be to judgmental !!
^_^